0
Regional Information Centers across New York State
0

%

of all NYS SMS migrations over the last 10 years chose SchoolTool
~
0
Districts ranging from 8 - 22,000 students
0
BOCES allowing home districts to view and transfer information
The reliable partner you need
The SchoolTool Difference
Stable. Secure. Committed.
While every Student Management System should offer real-time data, integrate with your other education-critical systems and programs, and provide the basics like scheduling and attendance, SchoolTool offers several distinct advantages you won't find anywhere else:
"I had been through a migration process before where I was only tangentially involved, and it wasn't pleasant. What we went through migrating from our legacy student management system to SchoolTool was a completely different experience. We had very little we had to do. We just had to document the changes we were making until the data conversion was done. It was very hands off for us."
Director of IT, Beekmantown CSD
"Making such a large scale change causes a certain amount of angst, but we got to the point where we saw there were quite a few limitations with the system we were using, and it was worth it to move forward and transition to SchoolTool."
Director of Computer Services, Victor CSD
"We chose SchoolTool because our secretaries, nurses, and other product users could use it quickly rather than go through a bunch of training. We had looked at other student information systems at the time that had a couple bells and whistles I thought would sway others, but in the end we needed to go with the product that our end users could use with ease. The committee unanimously went with SchoolTool."
Superintendent, South Glens Falls CSD
WHY WE're THE CHOSEN ONE
Key Features
With our customer's needs always at the forefront, we're proud of everything we've put into SchoolTool, and for what's to come.

Dive deeper into some of the key features we've highlighted below:
Case study
Saving Valuable Time
Victor Central School District was using a system that couldn't keep up with its needs. Making the switch to SchoolTool saved faculty time and more.
View Case Study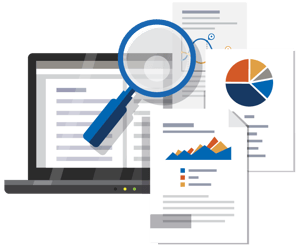 WHY WE're THE CHOSEN ONE
Service & Support
While our focus on New York State, built-in features, and constant innovation can certainly sway your decision in our favor, we also thrive in taking care of our customers with service and support.

Here's what helps us stand apart from others even more:
The SchoolTool Blog
Don't miss out on the latest news and updates! Stay informed with the SchoolTool Spotlight Blog.


See what you're missing!
We'd love to show you SchoolTool in action.

Please fill out the form below to schedule a personalized demo: