Data Migration & Implementation
Make the move to a powerful SIS, successfully.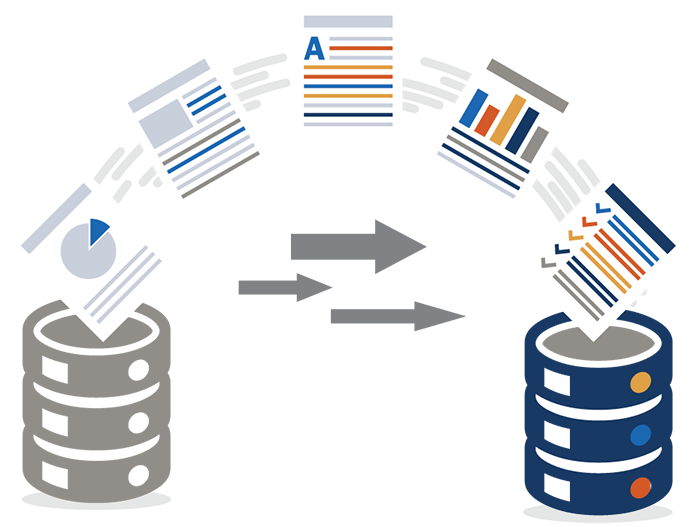 The Struggle is Real
Have you been navigating student data without a dedicated system and struggling to keep up with state requirements, or spending too much time on data manipulation and reporting?
Or maybe you have student information software but are feeling dissatisfied: It lacks consistent or convenient service and support, surprises you with hidden fees, or its future feels a bit… unstable.
Whether you're a small school or large district, there is hope—and that's SchoolTool!
A POSITIVE EXPERIENCE
A pleasant migration can be a real thing!

For those who have switched to SchoolTool and engaged our implementation team, they've experienced:

Trusted Partnership
A hands-off migration process, with SchoolTool taking on the bulk of the workload. It's what we do, and have done for decades.

Teamwork making the dream work
Open communication ensuring stakeholders are onboard and informed. No roadblocks. No surprises (no bad ones, at least).

Staff Productivity
A thoughtful and efficient approach, to minimize downtime and onboard teams with speed.

Peace of Mind
A feeling of comfort knowing we're in New York State, and available to help. We'll hop in the car if needed, and ensure you're taken care of!
RIC-Supported?
We work as a true partner of your RIC!
If you are a RIC-supported district, you can continue to work with those you are familiar with. Your trusted RIC staff will help you through your data cleansing and conversion, hosting solution, and provide training, with accompanying support of SchoolTool staff.
Once the migration is complete, you will continue to receive support through your RIC.
No changes needed to your established processes!
"I had been through a migration process before where I was only tangentially involved, and it wasn't pleasant. What we went through migrating from our legacy student management system to SchoolTool was a completely different experience. We had very little we had to do. We just had to document the changes we were making until the data conversion was done. It was very hands off for us."
Gary L.
Director of IT
WHAT TO EXPECT
Our Migration & Implementation Process

Let's be honest.
No one— except for our SchoolTool implementation team— is ever really in the mood to tackle a migration, especially when it involves one of the largest and complex data sets in existence within education: student data. There is a lot of it. It may be spread across different software. It could probably (absolutely) use some cleaning.

The migration of student data can feel daunting, but that's why your RIC (if RIC-supported) and the SchoolTool team are heavily engaged throughout the full lifecycle of the migration process: From project kick-off, through data migration and hands-on training, all the way to the final celebration!
Here's How We Do It, TOGETHER:
Discovery


Our process begins with a discovery meeting to bring all involved team members together, assess your environment, and ensure all parties understand their roles and responsibilities throughout the implementation.



Multi-Phase Data Transfer


Data is then migrated in several phases (batches), and is cleaned throughout the process. What makes migrations to SchoolTool so easy, is a combination of heart & soul, mixed with high-performing database structures that not only make getting data out smooth and efficient, but offer built-in views into the data that are easy to access and use.

During the length of the migration, communication is open and transparent with weekly project updates to ensure everyone remains in lockstep and any questions or concerns are addressed.



Role-Based Hands-On Training


Alongside each of the data migration phases, training in the style of hands-on workshops (working on live data where possible) begins and is related to the roles impacted by the data most recently migrated.



Celebrate!


Once all data is migrated and training complete, it's time to celebrate everyone's hard work and send you off to continue to accomplish great things.

*This is an example of a typical implementation. The steps can vary depending on your environment, size, and unique needs.
The hand-holding doesn't stop there
A Strategic Account Manager will be your point of contact for on-going needs.
Whether it is with your RIC or direct from SchoolTool, you will receive continued service through role-based training options, tailored support, and our highly-engaged product team. (We also have a 24-hour help desk for emergencies.)
We want your experience to reflect what you can always expect from SchoolTool moving forward: A passionate and approachable team that holds itself to high service delivery standards and is invested in your continued success.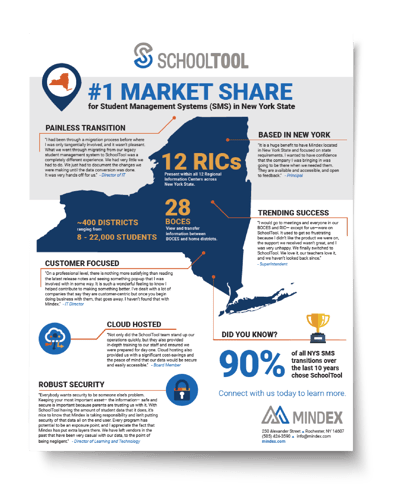 LET'S GET STARTED
The first step is easy!

Schedule a demo and see what your colleagues at other districts are raving about (We'll tell you a secret: it's SchoolTool!)

We'll get to know you, learn what you're struggling with today, and how SchoolTool can help solve those challenges.
If you like what you see, we can explore the option of migrating your student data and assist with building a business case you can take with you. We'll spend time discussing the phases of a migration and associated training, and how you can accomplish your migration, successfully.
If you're RIC-supported, they will be engaged from the very beginning. No one is left out!