0
Regional Information Centers across New York State
0

%

of all NYS SMS migrations over the last 10 years chose SchoolTool
~
0
Districts ranging from 8 - 22,000 students
0
BOCES allowing home districts to view and transfer information
IN YOUR BACKYARD
New York State Focus
Stable. Secure. Committed.
NYS is Our Priority
SchoolTool isn't a SIS designed to meet basic needs of schools across the nation. It was designed to meet the unique needs of schools in New York State.
Track and report in NYS-required formats, easily transfer information between BOCES and home districts, and more. As state needs and requirements evolve, we're proactive and adapt to those changes with speed.

Long-Term Stability
Change is constant, especially in the world of education technology. One area you can be confident won't change, is in our long-term stability as a privately-owned and independent tech company headquartered in New York.
We have done business with Regional Information Centers (RICs) and school districts for almost 3 decades, and are not only proud of the trusting relationships we've established, but our ability to continually give back to the local community and New York State.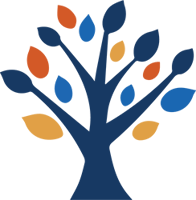 We're New Yorkers, too!
We're based in New York, and no school district is too far for us to stop by. Our Service Delivery Team is accessible 24/7, and you won't experience a delay in response time due to frustrating time zone differences and operating hours.
We constantly reinvest back into the SchoolTool product. We hire students from local colleges and universities. Our own parents, spouses, and children are educators navigating the state's requirements. We pay New York State taxes. We're in this with you, and your success is ours. #NYStrong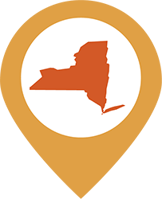 "It is a huge benefit to have Mindex located in New York State and focused on state requirements. I wanted to have confidence that the company I was bringing in was going to be there when we needed them. They are available and accessible, and open to feedback."
"Making such a large scale change causes a certain amount of angst, but we got to the point where we saw there were quite a few limitations with the system we were using, and it was worth it to move forward and transition to SchoolTool."
Director of Computer Services, Victor CSD
"I've dealt with a lot of companies that say they are customer-centric but once you begin doing business with them, that goes away. I haven't found that with Mindex and their SchoolTool team."
Infographic
Don't take our word for it:
Learn why others chose SchoolTool
An SIS is one of the largest parts of a district's information infrastructure, so you need to invest in a system that keeps your staff and parents happy and efficient, has white-glove service and support, and gives you the confidence you're staying ahead of ever-changing state reporting requirements.
Today, SchoolTool has the largest market share of student management systems in NYS—and we're still growing.
View Infographic