- CLOUD MIGRATION CASE STUDY -

Migrating 100 school districts to SchoolTool hosting

About Northeastern Regional Information Center (NERIC)
Northeastern Regional Information Center (NERIC) provides cooperative educational technology support and services. NERIC serves over 130 school districts—large and small, urban, suburban and rural—in seven BOCES covering 17 counties in New York State. It's one of 12 Regional Information Centers (RICs) in the state.
Mindex and NERIC successfully moved 100,000 students to SchoolTool's cloud hosting in under a year.

NERIC's cloud journey: what drove it?
NERIC was utilizing

on-premise

servers to manage their student data, which supported 100,000+ students across 100 school districts for

SchoolTool

. Their data centers required a significant investment in physical infrastructure, disaster recovery, manual patching and upgrading of operating systems, and regular deployment of

SchoolTool

updates. NERIC recognized that a more sophisticated solution was needed to improve efficiency and future-proof the application.
Moreover, as Mindex continues to modernize the SchoolTool application and implement our cloud strategy, NERIC would not be able to benefit from the cloud's speed, scale, resilience, and services, nor from Mindex's expertise as an Amazon Web Services (AWS) Advanced Services Partner with extensive investments in cloud-native features.

Cloud Hosting Solution
Mindex and NERIC determined that NERIC could migrate to an AWS cloud environment as an alternative to the existing on-premise servers to achieve the basic objectives of efficiency and performance. This solution would also provide tremendous availability and is highly resilient.
NERIC's Cloud Migration Strategy & Process
The process began with a collaborative deep dive to understand how NERIC currently hosts SchoolTool, and from there we formed a migration strategy that would maintain continuity and provide improved service for the RIC and their districts. From network setup, cluster design, district distribution, authentication and integration methods, to URL schemas, security tools, and requirements, we covered many critical areas that can often be overwhelming by those inexperienced with cloud migrations.
To give NERIC full confidence, we provided them with a complete "test drive" environment to ensure that their integrations worked correctly. In addition, we conducted a dry run before moving them. Aside from flipping the switch, we followed the process in Figure 1 (below) step-by-step.
In April 2022, during spring break, we migrated the first 20% of NERIC's school districts in a single day. The remaining 80% of districts followed in July 2022, over the course of just five days. During each migration, we ensured the plan and timing of the transition resulted in minimal downtime for the districts. Each district only experienced a maximum of 2-4 hours downtime and we coordinated with NERIC and the districts to perform as much of the process as possible during off-hours.
In the months following the go-live, we worked with NERIC and their districts to provide a seamless transition to SchoolTool hosting. Our team closely monitored the environment through the first marking period using real-time monitoring tools and alerting. All migrated school districts have been operating successfully since their migration, and Mindex and NERIC continue to collaborate and communicate to ensure success.
Check out our six-step cloud migration strategy guide for details about how we seamlessly migrated NERIC school districts to the cloud.

Figure 1. Cloud Migration Strategy Guide
Learn more about our managed cloud migration process.
"NERIC has been extremely pleased with the successful move of the NERIC hosted environments to the Mindex Cloud. It went as smooth as possible, due to lots of planning and discussion between Mindex & NERIC. In addition, the continued communication and collaboration between NERIC and Mindex since we moved to the Mindex Cloud has been extremely well-received by NERIC and shows the commitment of Mindex to the on-going success of this project. I truly appreciate the continued partnership between our organizations and look forward to many more successful years of partnership."
Jeffrey Luks
Managing Program Coordinator II, Student Administrative Services Northeastern Regional Information Center

Key Benefits of Cloud Migration

Ensure continuity of operations
Our goal was to migrate NERIC to the AWS cloud while ensuring operations continuity. As we transitioned the hosting to Mindex, it was imperative to maintain site availability. Our team also coordinated with NERIC the rollout of updates to their districts.
NERIC now has more flexibility with regards to updates, as they no longer have to adhere to unfavorable downtimes. Updates now take place at night, so there is little to no disruption.
Additionally, NERIC developed services for SchoolTool, including custom reports, integrations, and the ability to refresh, train, and quickly gather insights for school districts. Our solution allowed NERIC to continue managing all custom modifications they had previously developed.

Offload Security Responsibility to Cloud Experts
Mindex adheres to very strict privacy and security regulations as a cloud service provider working with companies in the healthcare and financial services industries. Our data security meets the NIST 800-53 r5 moderate standard, the US standard for critical infrastructure. In addition, SchoolTool exceeds NYS encryption requirements at rest and in transit while adhering to NIST CSF under Ed-Law 2d.
By using Mindex cloud services to migrate SchoolTool to the cloud, NERIC put much of the security responsibility back on us, reducing its cybersecurity premiums. Moreover, it allowed them to implement more secure methods of logging into the SchoolTool application, sending emails, and integrating with third-party applications.

Performance
Before moving SchoolTool to the cloud, NERIC and Mindex shared responsibility for SchoolTool applications performance and infrastructure maintenance, including assigning adequate resources to each district, such as CPU, memory, and storage. Additionally, if performance issues arose, both Mindex and NERIC had to get involved to determine whether the code or infrastructure was at fault.
As a result of migrating SchoolTool to the cloud, we can resolve performance issues quickly. If districts report performance issues or degradation, they can contact us directly, even if they are minor. Real-time application monitoring tools allow us to see how code and infrastructure respond to every request in real time. In addition to better visibility, we also receive faster turnaround times for performance issues.

Time & Cost Savings
As far as physical security is concerned, data centers are massive and fortress-like. To maintain them efficiently and securely, they require a lot of money and resources. With NERIC's data now residing in the cloud, they can reallocate the resources and time previously used to maintain their data center for other high-value tasks.

Elastic Cloud Infrastructure
Currently, we monitor NERIC school district clusters and scale them horizontally and/or vertically as needed. Soon, we'll be able to scale NERIC clusters automatically.
As we move our new work to serverless cloud computing, we're transforming the traditional infrastructure model that cannot meet demand and is always overprovisioned into one that can dynamically adapt.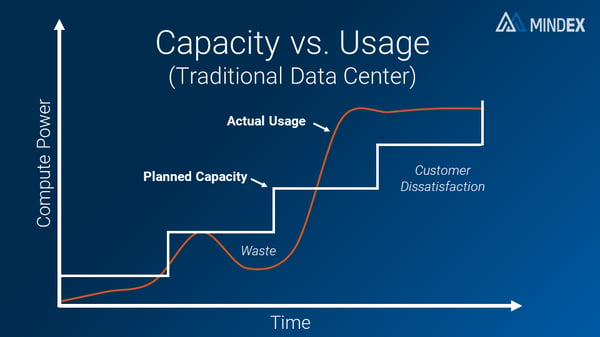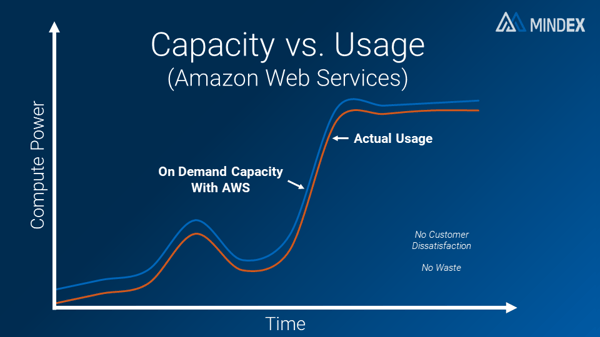 For example, when multiple teachers submit grades simultaneously, we can surgically scale the grading application to meet demand and scale it back when demand is low.

Quickly Deploy Updates
SchoolTool used to limit its major software updates to only three times a year—a typical cadence for on-premise software—as a way to minimize the burden on RIC and district IT staff, who had to painstakingly update physical servers in their environment. Thanks to the cloud, we're able to automatically roll an update out as soon it's available, allowing IT staff to focus on more valuable services for their district(s). Available updates are communicated and coordinated with RICs and school districts to ensure they happen at their preferred time, which is typically during off-hours to have minimal or no impact on users' daily operations.

SchoolTool will soon be streaming feature updates, allowing districts to take advantage of fixes immediately and helping to accelerate the pace of new feature development. Larger updates will be feature-flagged, permitting the RICs and school districts to determine when to roll them out to users based on their unique schedules. This will give RICs and districts the flexibility to act more autonomously with their SchoolTool instance.

App Modernization
With NERIC school districts in the cloud, we can deploy cloud-native features in SchoolTool. These new capabilities and resources have allowed us to streamline our processes, automate the flow of code, and monitor software in real-time, resulting in more time and resources to focus on feature requests shared with us during user group sessions.

Over the next year, Mindex will introduce new cloud-native features, such as our refactored gradebook, a new authentication and login framework, cloud-based online help, reimagined dashboards using cloud-native analytics, and so much more.
Interested in learning more?
With over 100,000 students migrated to the cloud in less than 12 months, we received high customer satisfaction ratings from NERIC. Our goal is to continue guiding our customers toward success through cloud migration.