- Case Study -
Hosting SchoolTool™ in the Cloud with AWS
About Truxton Academy Charter School
Truxton Academy, a public K-3 charter school, prides itself on being the first rural charter school in New York State. They support traditional in-classroom learning by partnering
with local farms and agri-businesses for a hands-on learning experience and project-based curriculum.
Hosting SchoolTool in the cloud with AWS reduced implementation time by 50%.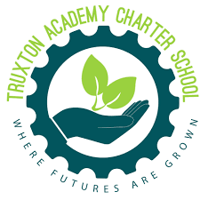 While having a flexible and secure SMS was the number one priority for Truxton, they also had to consider the high costs traditionally associated with hosting these applications, as well as the technical and operational resources that would be required to support and maintain critical technology infrastructure.
With such a unique theme to education, enrollment was rapidly increasing before Truxton even opened their doors. They knew that a robust student management system (SMS) supported by a scalable infrastructure platform would be crucial for success.


Truxton enlisted Mindex to evaluate their needs and implement a solution that was cost-effective, customizable, and secure.

Opportunity
Rolling out a school-wide SMS with a traditional hosting model can take at least six months, which would not support Truxton's school schedule.


Several third-party integrations and customizations were required for Truxton's success.


With requirements evolving and the clock ticking, the potential costs of Truxton's SMS hosting was a concern for the school's budget.
"Not only did the SchoolTool team stand up our operations quickly, but they also provided in-depth training to our staff and ensured we were prepared for day one. Cloud hosting also provided us with a significant cost-savings and the peace of mind that our data would be secure and easily accessible."
Tom Brown
Board Member

Solution

• SchoolTool – the most widely used SMS in New York State hosted in the cloud with AWS.


•
A customized instance to meet Truxton's third-party integration needs using Amazon EC2s in a dedicated Virtual Private Cloud (VPC).


•
Deployed leveraging Microsoft SQL Server, using a mix of Infrastructure-as-a-Service (IaaS) application servers and Platform-as-a-Service (PaaS) database servers.

Successes
A comprehensive and scalable SMS that is fault tolerant at all tiers.
Significant cost savings by eliminating the need for systems maintenance.
Detailed monitoring allowing proactive investigation to resolve any disruptions to performance.
Automatic product updates and new feature roll outs to adapt to changing needs.
Fully managed maintenance and support – including data backup and recovery and software and server patching.