Cloud Migration
Migrate your on-premises workloads to the cloud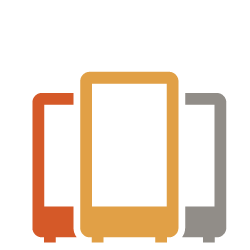 Why cloud, why now?
Migrating to the cloud is now necessary for your business to thrive
The decision to migrate workloads to the cloud often starts with a desire to reduce costs, but the truth is, businesses that fail to take advantage of cloud technology are struggling to maintain their competitive edge! That's because the value of migrating goes well beyond the savings from retiring legacy infrastructure— Organizations can move and innovate faster, modernize aging infrastructure and applications, scale globally, get better insights from their data, and create better customer experiences.
Migrating to the cloud is no longer a question of "If" but "When", and "When" is NOW.


In fact, organizations who migrated from on-premises have experienced:
31%

average infrastructure cost savings*
62%

more efficient IT infrastructure management*
3x

more features delivered per year*
69%

reduction in unplanned downtime**
43%

fewer security incidents per year**
* Fostering Business and Organizational Transformation to Generate Business Value with Amazon Web Services, IDC

** Understanding the Value of Migrating from On-Premises to AWS for Application Security and Performance, Nucleus Research
Maximizing Benefits of the Cloud
What are your business drivers?
You can migrate any workload – applications, websites, databases, storage, physical or virtual servers – and even entire data centers from an on-premises environment, hosting facility, or other public cloud.
Our experience has shown us that customers typically migrate to the cloud because of one or more of the following benefits:

Cost reduction
Retiring legacy infrastructure in favor of more efficient and elastic solutions to bring costs down.

Data center consolidation
Spending less time managing data centers and more time running the business.

Digital transformation
Enabling broader use of advanced technologies to boost agility, and facilitate culture change.

Agility & staff productivity
Improving business agility with flexible cloud architecture, while automation allows staff to dedicate more time to important tasks.
Improved security
& operational resilience
Hardening security to help protect against cyber-attacks, define and manage access policies, and prevent unauthorized disclosure and modification using encryption and policy-driven controls. The cloud also helps ensure resiliency, providing high availability with virtually unlimited failover capacity.
We'd love to help your business move forward, no matter where you are in your cloud journey.
Organizations are drawn to the cloud for a number of reasons. With improved innovation to drive their business forward, organizations are able to meet changing business needs in today's fast-paced environment.

As an AWS Advanced Tier Services Partner, AWS has validated Mindex's technical skills and customer experience helping organizations like yours on their migration and modernization pathways.
TAKE FULL ADVANTAGE OF THE cLOUD
Migrate Your Workloads with Mindex
The best choice for any migration motivation

No matter what motivates businesses to migrate to the cloud—one of the drivers described above, any combination of them, or something else entirely—Mindex can help you achieve your objectives quickly and efficiently.

With the best services and support, Mindex enables smart, strategic migrations for enterprise organizations where quality and speed are paramount.

INNOVATION IN THE CLOUD
Getting Started

You may be wondering:
How do I create a compelling business case for a migration?

How do I understand what is in my environment, in terms of applications and infrastructure?

What do I move to the cloud and in what order makes sense? Do we lift and shift, re-platform, refactor?

Do we have the skills to migrate and then operate in the cloud?

How do I start?

Our Mindex team of cloud experts have years of experience helping organizations migrate, modernize, and operate on the cloud, and have a proven approach to ensure large-scale migrations are a success.
Our Engagement Process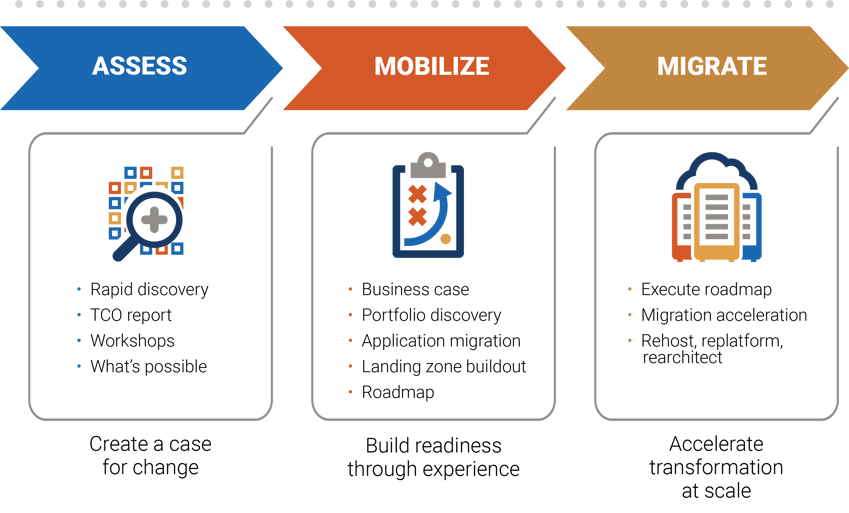 COMPLIMENTARY CLOUD READINESS ASSESSMENT
The first step is easy!

This is a risk-free way to dip your toe in the cloud migration water (or…sky, in this case?).

We'll perform a high-level discovery of your on-premises or hosted infrastructure, with the goal of determining your readiness for cloud, and to build a high-level business case for the migration. We'll spend time discussing the phases of a cloud migration, and how Mindex can help accelerate your move to the cloud.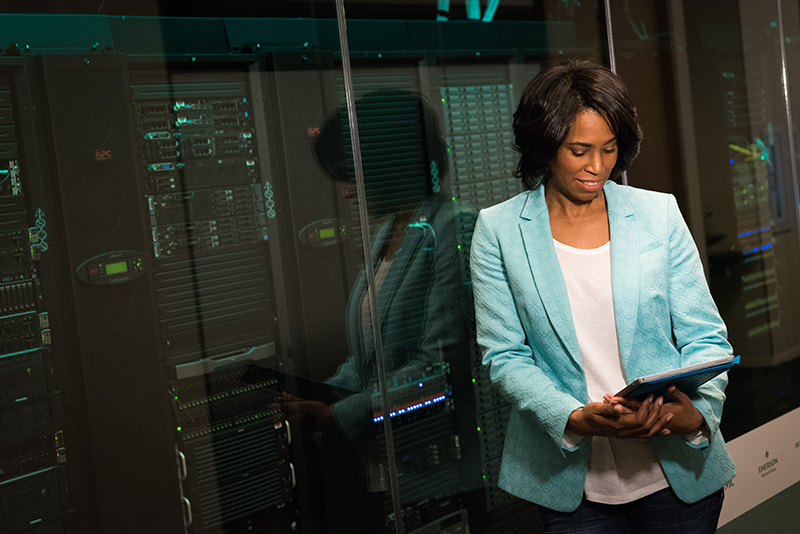 Bright Minds Blog
Check out our latest cloud-related news!
Catch up on our latest thought leadership and exciting news around cloud computing, and don't forget to subscribe!