Mindex Cloud Services
For every stage of your journey
Whether you're a novice just starting to explore cloud computing, or a cloud
practitioner

looking for ways to optimize your current environment, we want to help.


Our Superpowers
We're passionate about all things cloud
We have an entire division of dedicated cloud experts with extensive knowledge of workloads on AWS and Azure, we specialize in:
WHY MINDEX
We're uniquely qualified, and here's why
AWS Expertise & Focus
Out of 100,000+ AWS partners globally, we are 1 of 5 that's headquartered in New York State with our programs and solutions focus:
During the onboarding process, Mindex did a thorough and thoughtful review of our needs, goals, and challenges. They did a deep dive into our existing AWS infrastructure and were able to come up to speed very quickly. They have been very responsive and communicative as we have moved forward with them as our AWS partner. They have a very strong team that represents a broad and deep knowledge of AWS's many, many technologies. And, they have been instrumental in helping us to improve our utilization of those technologies to achieve maximum benefit.
Senior Integrations Developer, Automotive Services company
Mindex was able to efficiently assess our need and put together an outstanding team of collaborators to work on our project. So far, that team has not only understood our original ask, but has also thought further and outside the box to provide suggestions for how to progress this work even further than expected. Thank you!
Senior Data Manager for Data Integrations, Advertising Services company
The Mindex team has been great! It's refreshing to see a team with the core values that I grew up with in my IT career. They are professional, honest and extremely competent!
Senior Project Leader, Automotive Services company
Mindex has been transparent, communicative, and cooperative at every turn. The team is readily available for us and offer their ideas and support without over-influencing direction. The Mindex team has been able to resolve issues and support our growth and engage AWS resources when necessary. We look forward to continued success with Mindex!
Senior Systems Administrator, Automotive Services company
Mindex inherited our account from our previous web host and development vendor. They inherited an absolute mess. Mindex was handed a site full of date infrastructure, web frameworks, plugins and databases. We were experiencing outages and performance issues, as well as security concerns pointing to major holes in our site. Mindex quickly triaged the priority issues and then went to work bringing our site up to the level of performance, reliability, and security required of a multi-faceted organization interfacing with hundreds of thousands of users a month. I've already recommended Mindex several times to peers at several organizations and am extremely happy with their response times and the level of customer care they provide.
Director of Marketing and Communications, Nonprofit Organization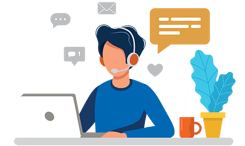 Schedule a Call
Choose one of our complimentary Getting Started options below.
Still not sure where to start?
Contact us and we'll help.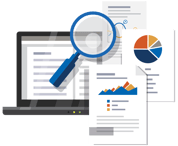 Discover
We'll learn about your existing tech stack, collaborate and align to your goals and timelines, as well as recommend options tailored to your business needs.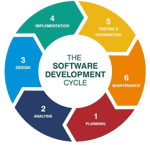 Deliver
We'll architect a design, build your solution, and then continually monitor, maintain and improve your environment so you can focus on your business-critical initiatives.
Case Study
Leverage the full potential of AWS
Mindex optimized the cloud infrastructure for multiple environments, decreasing Kaman Automation's monthly spend on AWS service costs by 44%!
Whether it is paying for resources that are sitting idle; or overprovisioning resources that are rarely, if ever used; there is a lot of room for improvement in the way organizations use the cloud.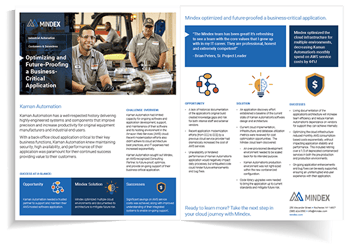 The Mindex Blog
Catch up on our recent cloud mindshare!