Mindex Cloud Services
For every stage of your journey
Whether you're a novice just starting to explore cloud computing, or a cloud
practitioner

looking for ways to optimize your current environment, we want to help.


Our Superpowers
We're passionate about all things cloud
We have an entire division of dedicated cloud experts with extensive knowledge of workloads on AWS and Azure, we specialize in:
WHY MINDEX
We're uniquely qualified, and here's why
AWS Expertise & Focus
Out of 100,000+ AWS partners globally, we are 1 of 5 that's headquartered in New York State with our programs and solutions focus: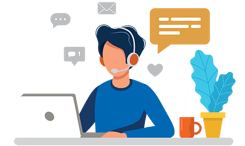 Schedule a Call
Choose one of our complimentary Getting Started options below.
Still not sure where to start?
Contact us and we'll help.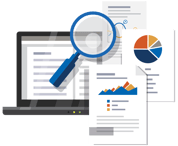 Discover
We'll learn about your existing tech stack, collaborate and align to your goals and timelines, as well as recommend options tailored to your business needs.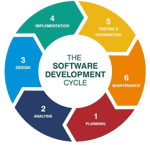 Deliver
We'll architect a design, build your solution, and then continually monitor, maintain and improve your environment so you can focus on your business-critical initiatives.
Case Study
Leverage the full potential of AWS
Mindex optimized the cloud infrastructure for multiple environments, decreasing Kaman Automation's monthly spend on AWS service costs by 44%!
Whether it is paying for resources that are sitting idle; or overprovisioning resources that are rarely, if ever used; there is a lot of room for improvement in the way organizations use the cloud.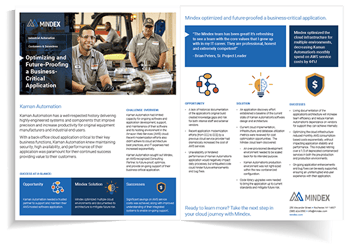 The Mindex Blog
Catch up on our recent cloud mindshare!